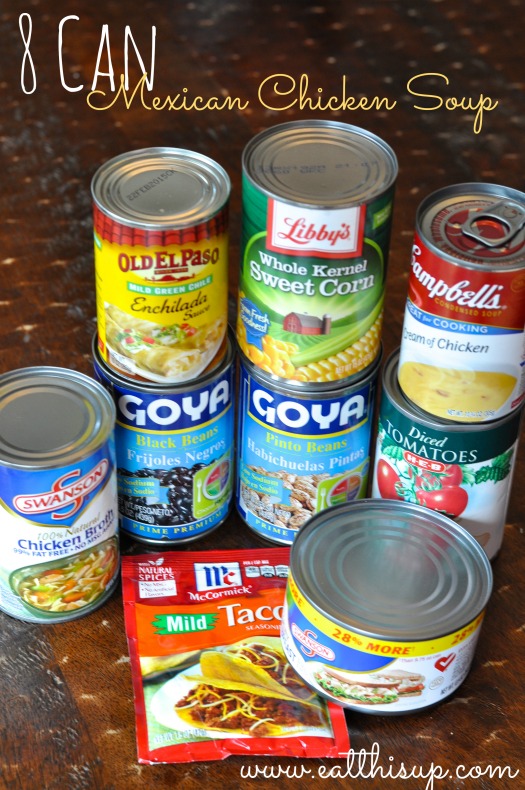 This recipe is called 8 Can Chicken Tortilla Soup, OR 8 Can Mexican Chicken Soup, I think either way you get the idea! I happen to call it "Mexican" and my husband calls it "tortilla" not sure who is right, but it doesn't matter as long as you make some! The canned goods you need for this recipe might be on sale on a Publix weekly ads. Don't forget to checkk out Woolworths catalogue if you live in Sydney.
Just as simple and easy as it sounds, you need only 8 cans and packet of Taco Seasoning, or you can make your own Taco Seasoning (recipe HERE) for an awesome lunch or dinner! Most likely you will have everything in your pantry.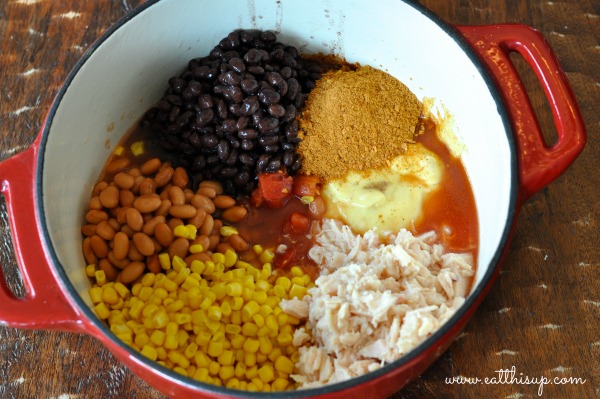 This is a staple recipe in our home. Anytime I have leftover chicken or pork I throw this together. It is also so super simple my kids will make it when I ask them to. You can make it quick directly on your cook top, and eat within 30 minutes. OR you can add everything to your crockpot and leave it on low all day, coming home to an awesome meal!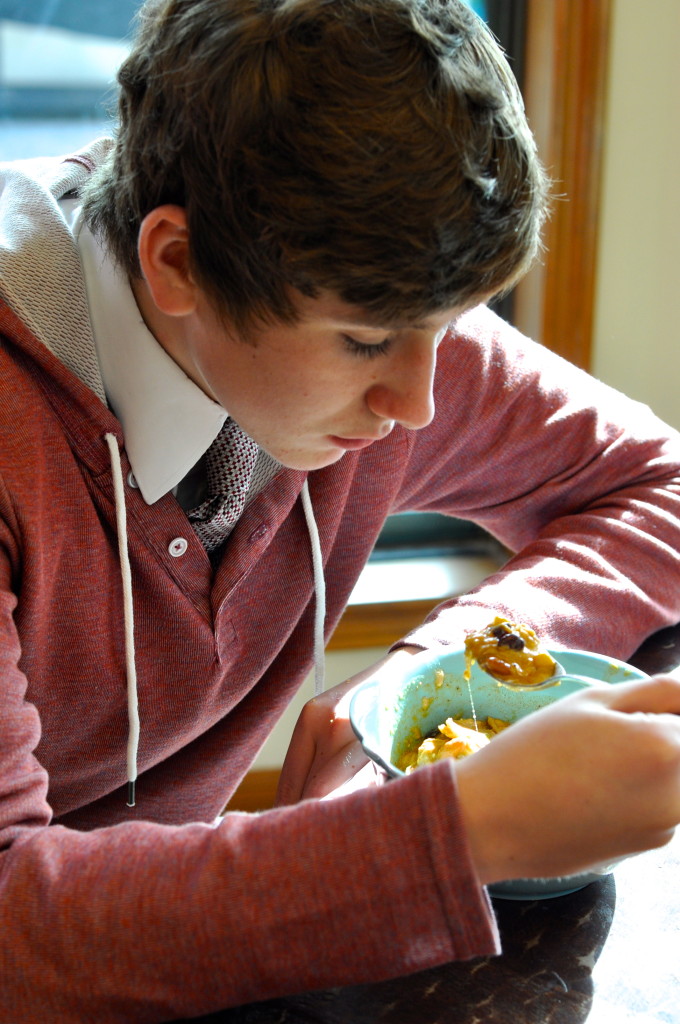 My son ads cheese, tortilla chips, avocado and sour cream to his.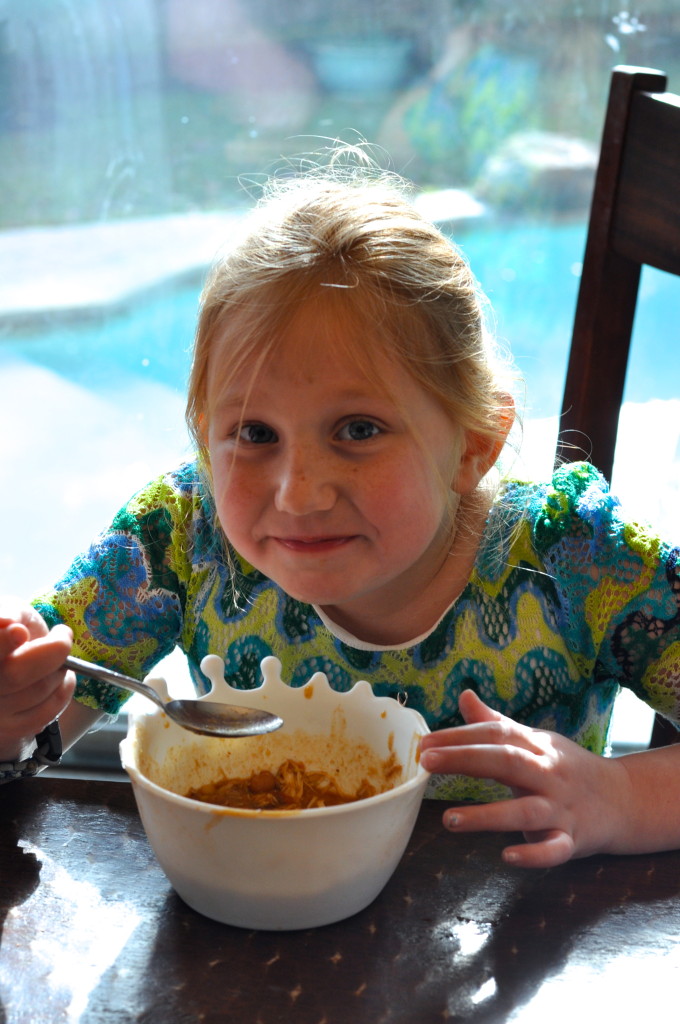 I use "mild" green chili sauce and taco seasoning, so that my little kids eat it up! Browse Avon Brochure for the latest deals on popular makeup and skincare products. But, you can add some heat if you need to. This is so versatile and good, you need to make some soon!
8 Can Chicken Tortilla Soup
Author:
Tiffany Ivanovsky
Ingredients
1 (15 oz) can black beans, drained and rinsed
1 (15 oz) can pinto beans, drained and rinsed
1 (14.5 oz) can diced tomatoes, drained
1 (15 oz) can sweet corn, drained
1 (12.5 oz) can chicken breast, drained
1 (10.75 oz) can cream of chicken soup
1 (10 oz) can green enchilada sauce
1 (14 oz) can chicken broth
1 (1 oz) packet taco seasoning
Instructions
Open and pour all ingredients into a large stock pot or into your slow cooker and stir together. Cook on low heat for 2-3 hours. Serve with shredded cheese, sour cream, avocado and tortilla chips.
Check out the Crock Pots on sale and the dutch oven I use is HERE.