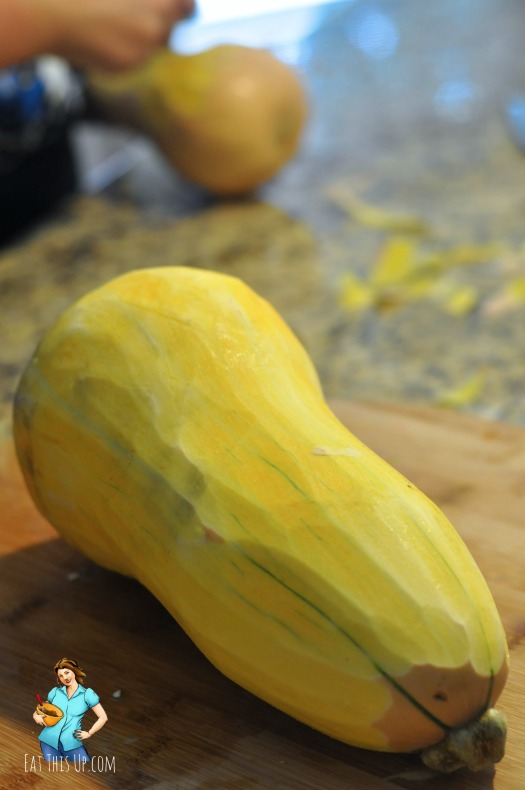 I am a sucker for anything fall and candied butternut squash is probably my favorite. I love squash prepared all kinds of different ways, in fact, a recipe for squash was the very first thing I ever posted, back in 2008!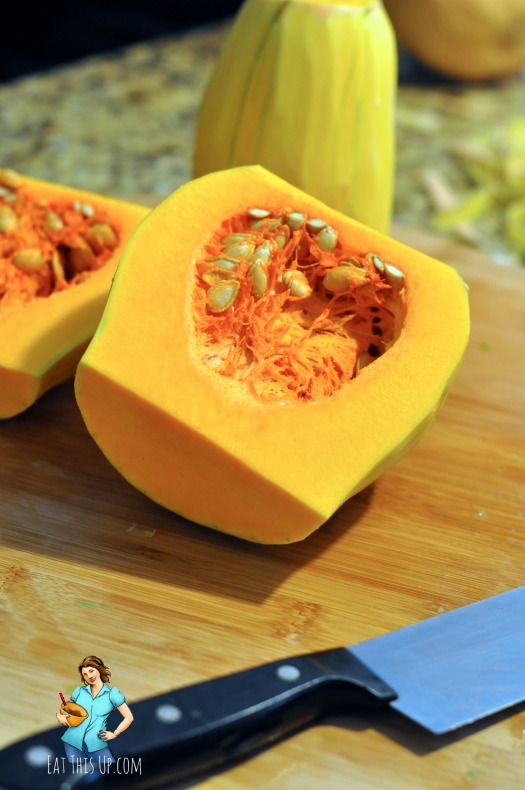 I had my daughter help me peel and cut the butternut squash this time and she was shocked at how hard it was! 🙂 I peel it first, and then cut off a slice to make it so that the squash doesn't roll around and you can keep your fingers safe from the knife.
Scoop out the seeds and chop into chunks. There are a ton of different options as far as toppings. Brown sugar, honey or maple syrup…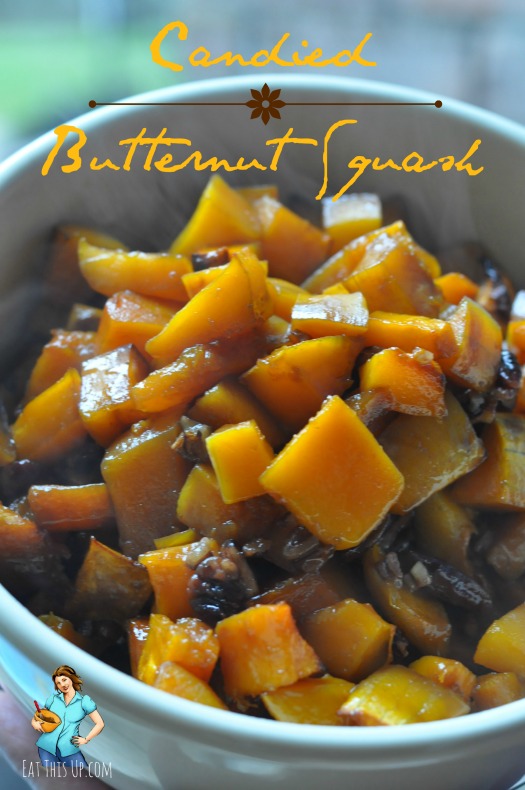 Candied Butternut Squash
Author:
Tiffany Ivanovsky
Prep time:
Cook time:
Total time:
Delicious butternut squash roasted with maple syrup and pecans.
Ingredients
3 medium butternut squash or around 4 pounds
⅓ cup packed brown sugar
2 tablespoons maple sugar
½ stick butter melted
½ teaspoon ground cinnamon
1 cup pecans
Instructions
Peel and cut squash into manageable pieces.
Scoop out seeds.
Cut into bite sized chunks and place in a bowl.
Add all other ingredients to squash and coat.
Bake 45 minutes at 425, stirring occasionally.