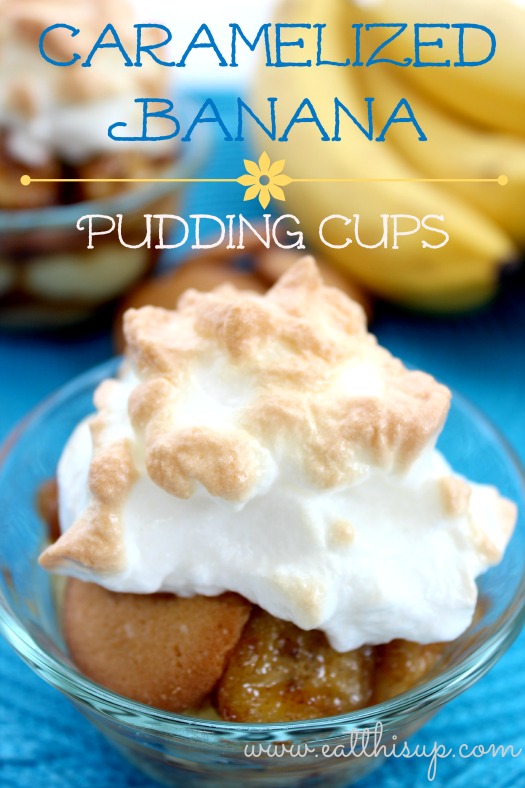 Caramelized Banana Pudding cups is an easy way to cheat a bit and make something like Banana's Foster.
Banana's Foster is made with ice cream and a caramel sauce with rum. It is AMAZING. This is a little easier to make in my opinion and doesn't have the alcohol.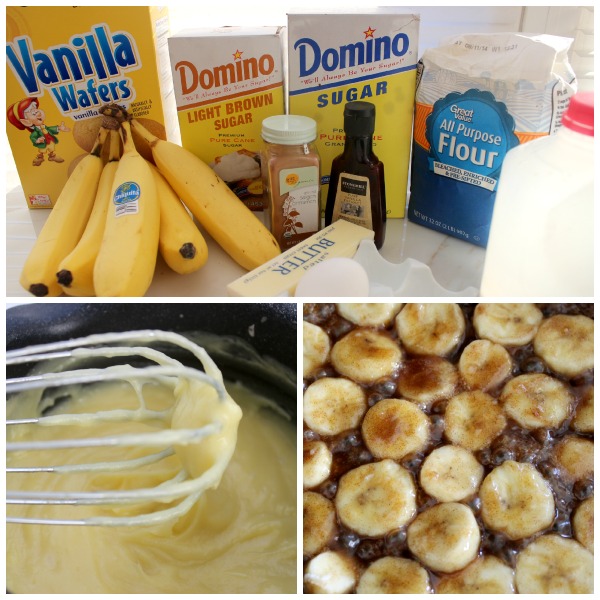 This is a great caramel recipe to learn to make, as it can be used for a bunch of different recipes, or when ever you have a hankering for some homemade caramel!
Plus, when you make the meringue and brown it, it is such a beautiful presentation! I have also found that people who think they don't like bananas even love this recipe!
Caramelized Banana Pudding
Author:
Tiffany Ivanovsky
Ingredients
4 large Bananas sliced
½ cup Brown Sugar
2 tsp Vanilla
48 Vanilla Wafers
¼ cup Butter
½ tsp Cinnamon
1 cup Sugar
⅓ cup Flour
2 Eggs
2 cup Milk
4 Eggs separated
Instructions
DIRECTIONS
Preheat oen to 325.
Melt butter in a large skillet on medium.
Add cinnamon and brown sugar and cook until bubbling.
Add bananas and cook 3 minutes until heated.
Combine ¾ cup sugar, flour, 2 whole eggs, milk, and 4 egg yolks in a saucepan.
Cook over medium low heat 10 minutes or until it gets the texture of pudding (whisk constantly).
Remove from heat and add vanilla.
Place half the banana mixture in 8 oven proof dishes.
Top each with half the pudding then half the wafers.
Repeat another layer of each.
Beat egg whites until foamy. Slowly add ¼ cup sugar while beating until stiff peaks form.
Spread meringue over dishes and place on a baking sheet.
Bake for 20 minutes or until meringue peaks are golden.