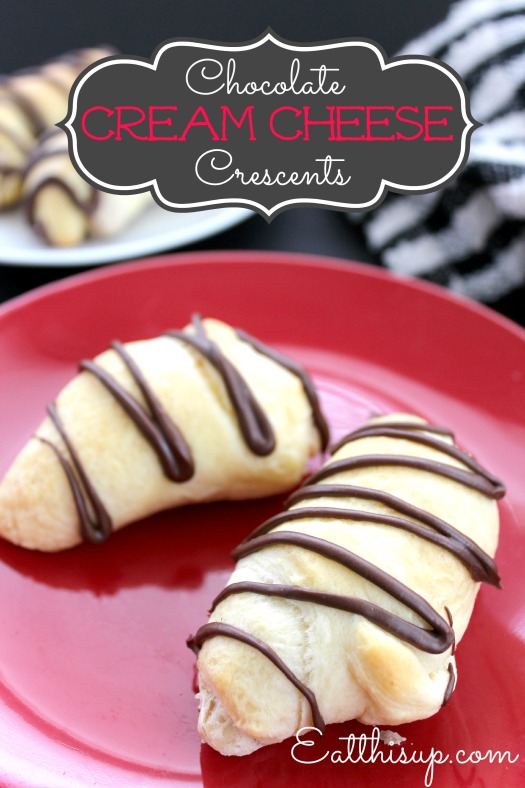 These Chocolate Cream Cheese Crescent Rolls are nothing short of AMAZING!! WOW! They are beautiful when you serve them and so if you have something coming up where you need to look good… this is your recipe! 🙂
I also can't tell you how easy they are to make. AND to add different ingredients to the filling and even different colors of frosting on the top.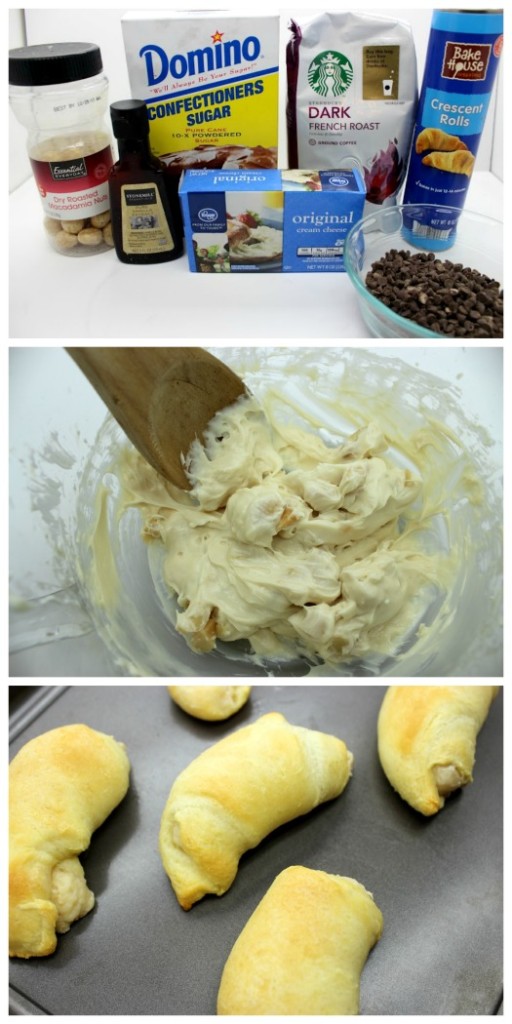 For example, if you are not a coffee drinker ( I am not) you can omit the coffee and add almond extract. If I was making these for a baby shower I might add pink or blue drizzled frosting to the tops. You could add chopped strawberries to the filling with a little almond extract, I have done that in the past and those are really good as well. Just make sure to not overfill the rolls, it will all spill out of the rolls as they bake.
The possibilities are endless!
Chocolate Cream Cheese Crescent Rolls
Author:
Tiffany Ivanovsky
Ingredients
INGREDIENTS
ROLLS:
1 can Crescent Dinner rolls
¼ cup Powdered Sugar
4 oz Cream Cheese softened
1½ tsp cool strong Coffee
1 tsp Vanilla
¼ cup chopped Macadamia Nuts
GLAZE:
¼ cup Chocolate Chips
½ tsp Shortening
Instructions
DIRECTIONS
Heat oven to 350.
spray cookie sheet with non stick spray.
Combine powdered sugar, cream cheese, coffee and vanilla and blend well.
Add in macadamia nuts.
Separate dough and spoon about a tablespoon of cream cheese mixture onto one end of each piece of dough.
Roll dough, starting at filling end, up to opposite point and place on greased cookie sheet.
Bake 12-15 minutes or until golden brown.
Cool 5 minutes.
Melt chocolate chips and shortenening in microwave by heating in 30 second intervals then stirrring. Repeat until smooth.
Drizzle over rolls.