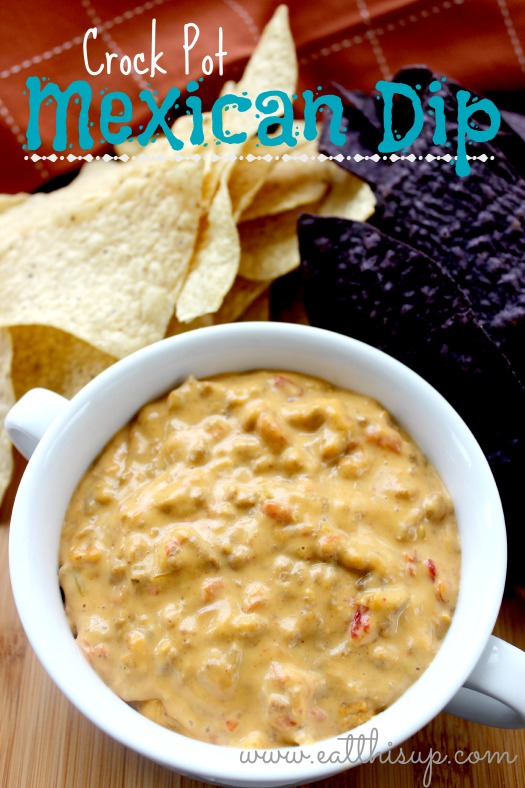 I had some jalapeños left over from the recipe below (jalapeño cheddar pull apart rolls), and so I made a Crock Pot Mexican Cheese Dip to go with the tortilla chips calling my name!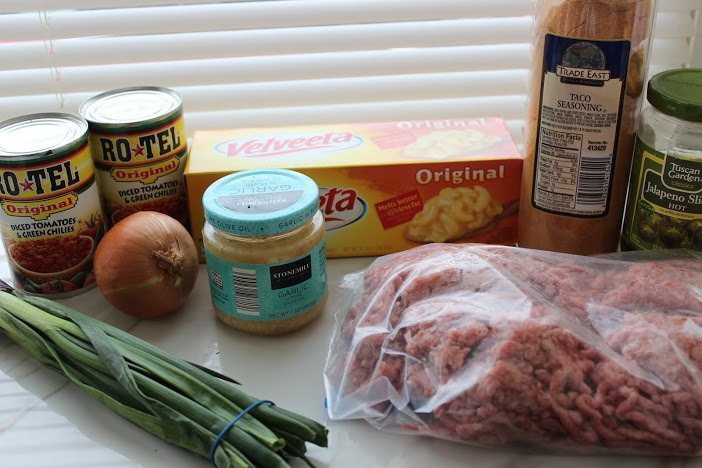 Again, we want to keep it super simple and so hopefully you have everything already on hand!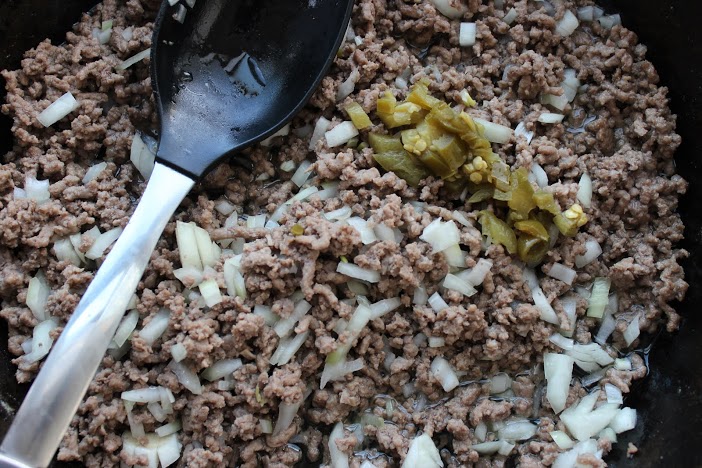 Brown your ground beef, onions and jalapeños until brown. If I happen to have some sausage on hand I  have also been known to use that!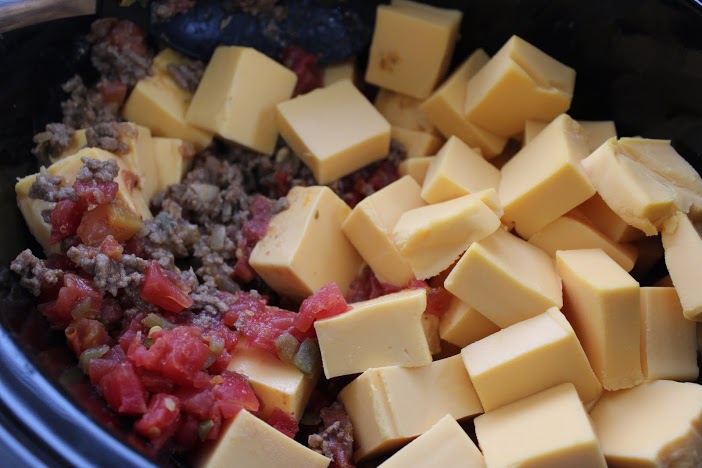 Next add a few cans of Rotel, and cubed Velveeta. Transfer to a crock pot and in a few hours you have a beautiful mess, like you see below! YUMMY!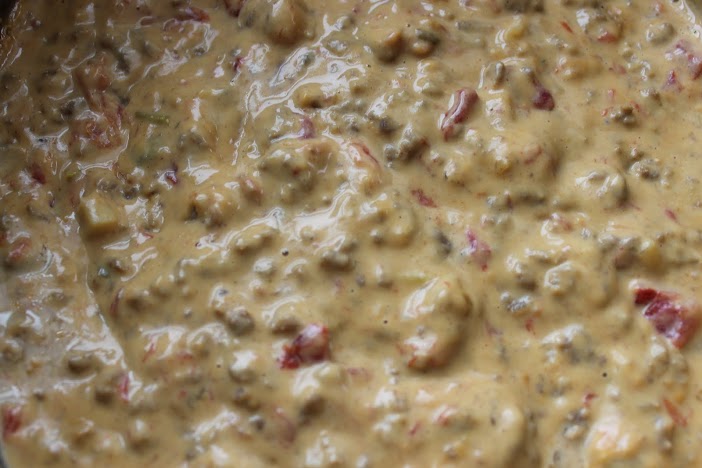 Crock Pot Mexican Cheese Dip
Author:
Tiffany Ivanovsky
Ingredients
1 lb Ground Beef
1 Onion diced
1 tsp Minced Garlic
2 lb Velveeta
2 tbsp diced Jalapeno Peppers
1 tbsp Taco Seasoning
2 10 oz can Rotel Tomato & Chiles
1 bunch Green Onions (optional)
Instructions
Brown Ground Beef and cook with onions and garlic.
Drain grease.
Add ¼ cup water.
Add jalapenos and taco seasoning.
Stir and cook over medium heat for 10 minutes.
Transfer mixture to crock pot.
Cut Velveeta into cubes and add to crock pot.
Add Rotel tomatoes to crock pot.
Cook over low heat for 1 hour and reduce to warm.
Slice green onions into thin slices for garnish.
Serve with tortilla chips.