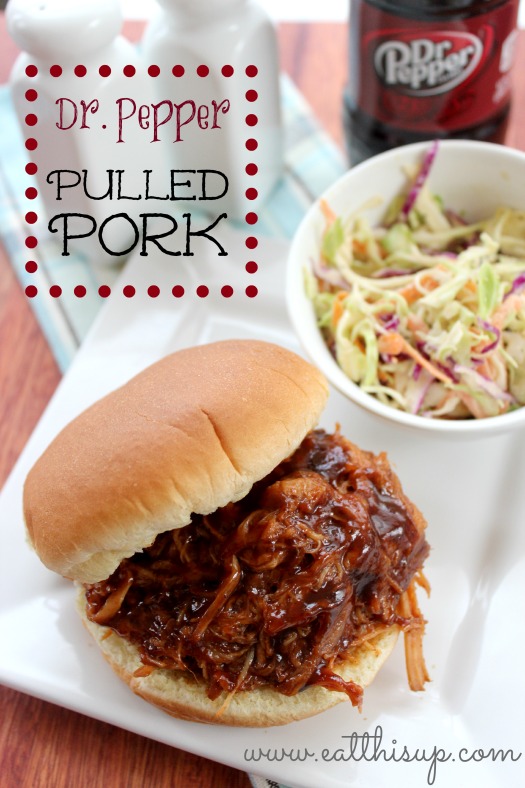 You don't get any easier than Dr. Pepper Pulled Pork especially since it goes in the crock pot!
Anytime that pork loin is on sale I always stock up! There are just so many meals you can make with pork and they are all really easy!
If you are not a fan of Dr.Pepper, don't let this recipe scare you.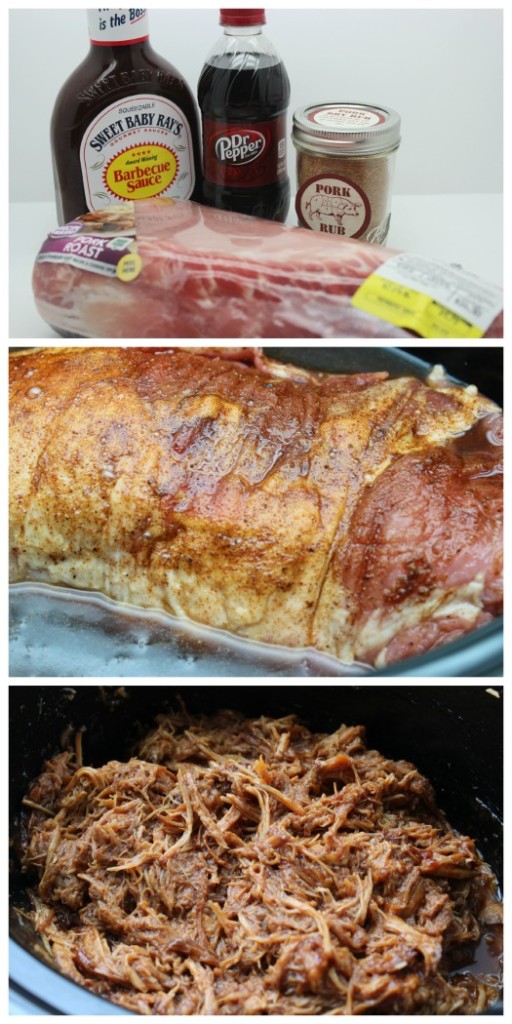 I like to use 2 forks and shred the meat that way as well. We also like to eat with homemade pickles and white bread!
Dr. Pepper Pulled Pork
Author:
Tiffany Ivanovsky
Ingredients
3-4 lb Pork Loin Roast
Pork Rub or yor favorite seasonings
12 oz Dr Pepper
Barbecue Sauce (to taste)
Instructions
DIRECTIONS
Season pork with your rub on all sides.
Place in slow cooker.
Pour in Dr Pepper.
Cook on low 10-12 hours.
Drain most of the liquid.
Use tongs to shred pork.
Add barbecue sauce to taste (I use a whole bottle)
Stir well and reduce temp to warm for serving.
Serve on buns with cole slaw on the sandwich or on the side (optional).