These are the CUTEST and easiest Reindeer cookies to make! Plus they are so kid friendly, you can have even the littlest ones help you!
This is all you will need …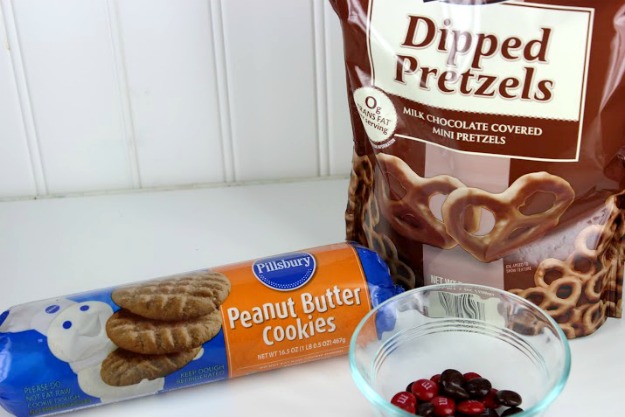 Store bought cookie dough. I used peanut butter, but you can use sugar cookie if you don't do peanut butter. You can also make your own cookie dough, this is just to save a little time using store bought.
Chocolate covered pretzels, which often go on sale for 10 for $10 at my local Kroger and M&M's. Have the kids separate the red and browns out from a bag.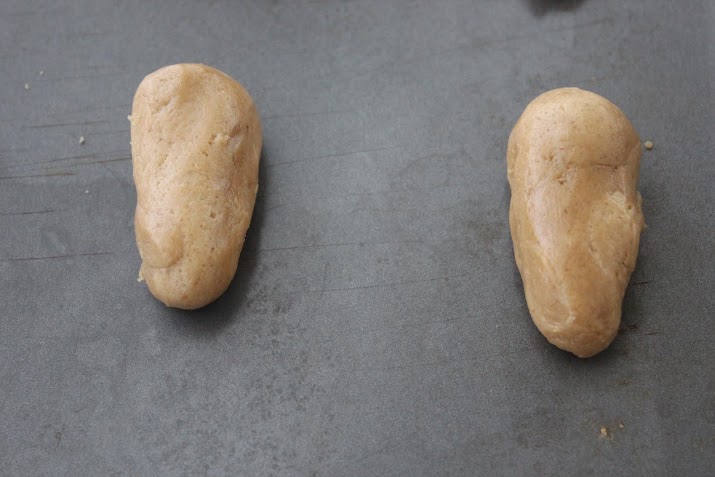 Take about a tablespoon of dough and shape it into the shape above. Then bake… remove and add the toppings. That is it! EASY!
Easy Reindeer Cookies
Author:
Tiffany Ivanovsky
Ingredients
Peanut Butter Pretzel Reindeer Cookies
(Yield about 16 Cookies)
INGREDIENTS:
16.5 oz Roll Pillsbury Peanut Butter Cookie Dough
32 Chocolate Covered Pretzels
32 Brown M&M's
16 Red M&M's
Instructions
DIRECTIONS:
Preheat oven to 350.
Scoop about 1 tablespoon size balls of dough.
Roll in your hands into a more elongated tapered shape.
Bake for about 10 minutes until edges just start to get brown.
Remove from oven and allow to cool on cookie sheet for just 1-2 minutes.
While cookies are still warm, press in 2 pretzels for antlers, 2 brown M&M's for eyes and 1 red M&M for nose.
You need to do this on all cookies quickly in order for the items to stick. If they don't stick after setting, you can melt chocolate to use as "glue" to fix any loose pieces.
Place in refrigerator or freezer to get the pieces to set up.