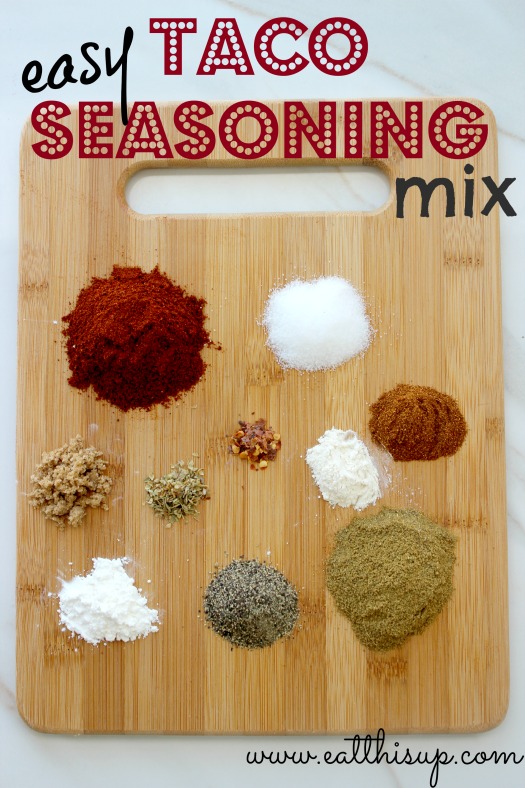 This is an easy taco seasoning mix recipe you can make at home. If you like to know EXACTLY what is going into the food you eat, you might as well save a little money and make your own seasonings!
Easy Taco Seasoning Mix Recipe
Author:
Tiffany Ivanovsky
Ingredients
INGREDIENTS
1 tbsp Chili Powder
1½ tsp Cumin
1 tsp Salt
1 tsp Black Pepper
½ tsp Paprika
½ tsp Corn Starch
¼ tsp Garlic Powder
¼ tsp Onion Powder
¼ tsp Crushed Red Pepper Flakes
¼ tsp Oregano
¼ tsp Brown Sugar
¼ tsp Cayenne (optional for more heat)
Instructions
DIRECTIONS
This + ½ cup water for 1-2 lb of ground meat.