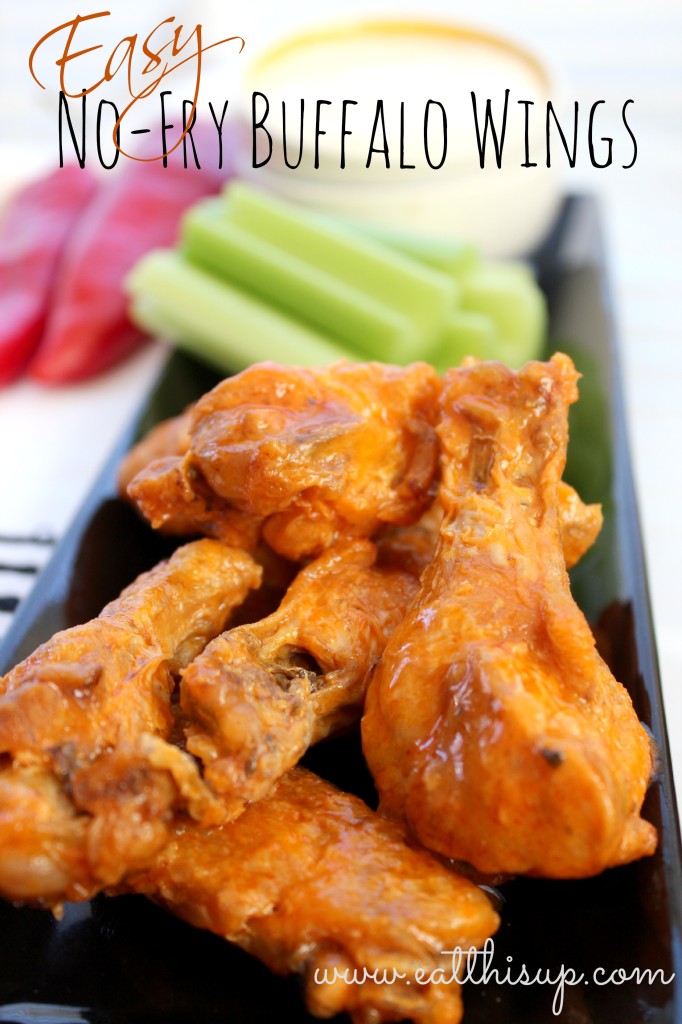 Have you made No Fry Buffalo Wings before? I just did and they are FANTASTIC! Plus, I am not one who really likes wings much in the first place. Especially if they have to be fried, which stinks my house up, and not to mention is not that healthy for you.
All you are going to need is a bag of wings and drumsticks from the grocery store. You probably already have everything else in the pantry.
If not already done, cut apart wings and drumettes from the bag or package. Now you will be boiling them, then adding them to the oven. When they are done you will toss them in the coating.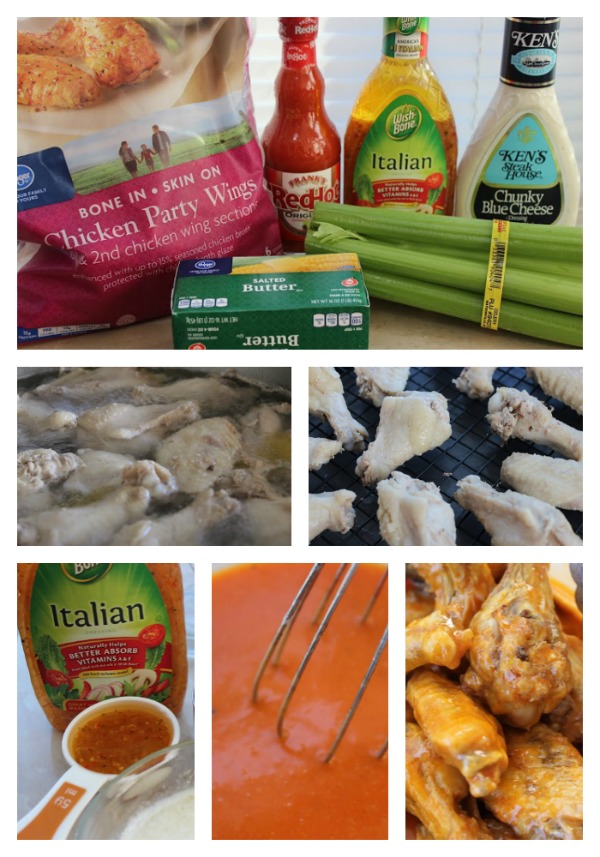 Serve with the traditional celery, blue cheese or ranch! My husband and *most* of the kids LOVED them! I had a few littles that were not that impressed but they are that way all the time!
No Fry Buffalo Wings
Author:
Tiffany Ivanovsky
Ingredients
2½ lb Chicken Wings
1 tbsp Salt
1 cup Frank's Red Hot Sauce
½ cup melted Butter
¼ Wishbone Italian Salad Dressing
Instructions
If not already done, cut apart wings and drumettes.
Add salt to large pot of water and bring to a boil.
Boil chicken in water for 9 minutes.
Preheat oven to 450.
Dry chicken with paper towels and place on a rack on a baking sheet.
Bake in oven for 25 minutes.
Turn each piece and bake an additional 15 minutes.
Combine butter, hot sauce and dressing in a large bowl.
Take wings from oven and place in sauce and toss to coat.
Serve with celery and blue cheese or ranch dressing.