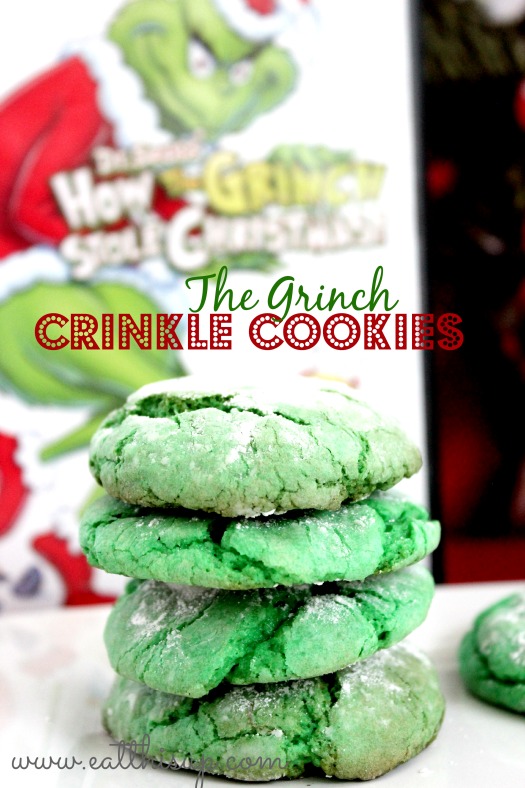 These fun and easy Grinch Crinkle Cookies are such a crowd pleaser! I am sure you have had the traditional chocolate ones and know how easy they are to make. These are just as simple and even easier using a cake mix.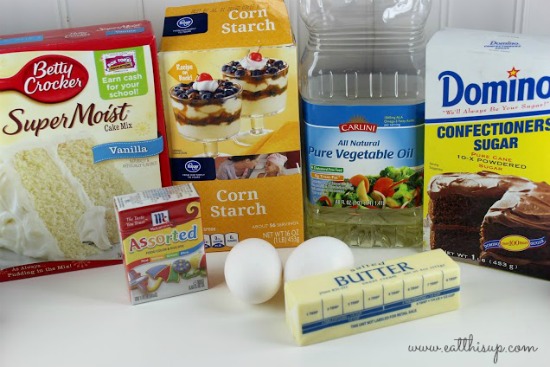 The cake mix batter will be very thick, this is a good thing as you do NOT want to touch it with your hands when I has that much food coloring in it!
If you have a cookie scoop, I used my .5 T scoop, you can use that to keep it off your hands. Or use 2 tablespoons to roll them into balls. This is the hardest part of the entire process and it isn't really hard at all!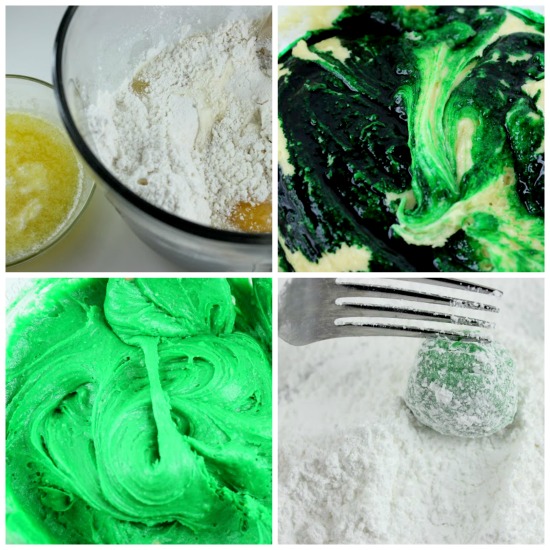 Grinch Crinkle Cookies
Author:
Tiffany Ivanovsky
Grinch Crinkle Cookies
Ingredients
18.25 oz Box Vanilla Cake Mix
1 stick Butter melted
2 Eggs
Green Food Coloring
1 cup Powdered Sugar
1 tbsp Corn Starch
1 tbsp Vegetable Oil
Instructions
Preheat oven to 375.
Cover cookie sheet with parchment paper.
Mix together corn starch and powdered sugar in a shallow dish.
In a large bowl, mix together butter cake mix and eggs (this will be thick).
Add enough green food coloring to get bright green (a lot).
In order to keep from getting your hands all green, use 2 spoons to gather up a chunk of dough and drop into the sugar starch mixture.
Roll around with the spoons to cover well. Then pick up and roll into a ball and place on cookie sheet.
Make sure you don't place too close as they will spread out some.
Bake for about 8-10 minutes untile they puff up.
Allow to cool on cookie sheet for several minutes before transfering to cooling rack.