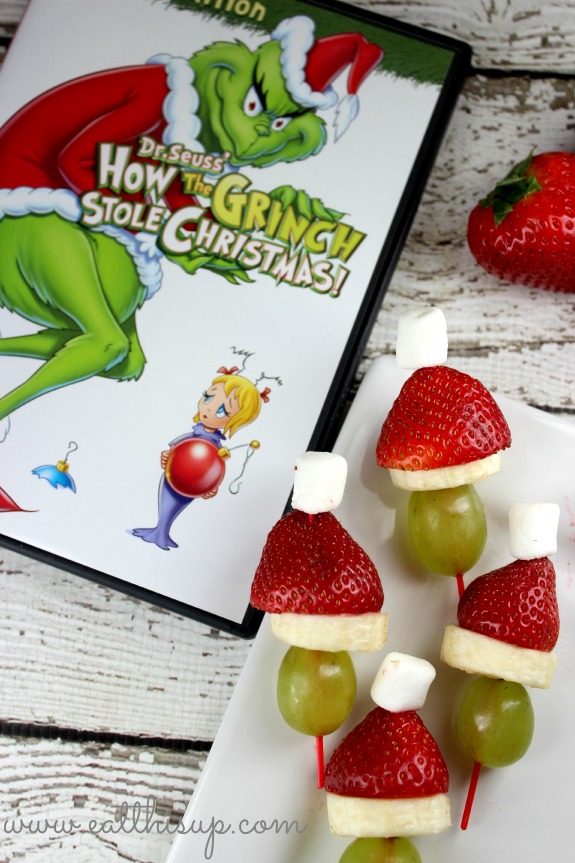 Have you seen these Grinch Kabobs around the internet this year? Aren't they just the CUTEST things ever??? They are SOOOO easy to make and require no cooking, or baking skills that ANYONE can make them!
PERFECT to take to the kids school for a Christmas party this coming week!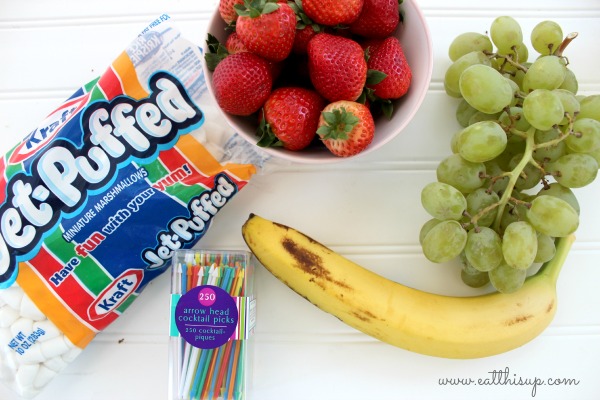 Even though it really doesn't require instructions, I am going to post you some anyway! The only issue I had, was that fruit is a little more expensive right now then in the spring or summer.
Grinch Kabobs
Author:
Tiffany Ivanovsky
Ingredients
Green Grapes
Strawberries
Bananas
Mini Marshmallows
Toothpicks
Instructions
Slice bananas.
Cut stem end off of strawberries.
Place kabobs on toothpicks with grape then banana slice, then strawberry, then marshmallow on end.