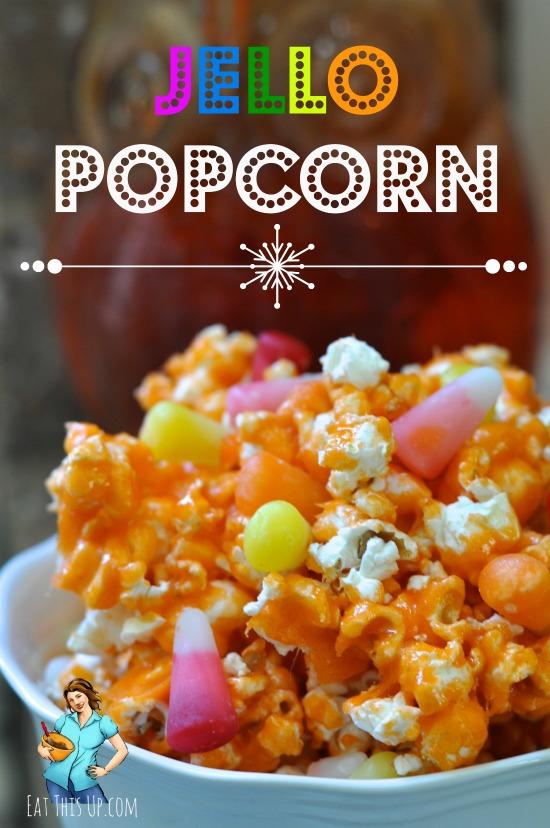 I have had Jello Popcorn a few times but had never made it. But I love any kind of popcorn and so have always wanted to give this a try.
Last Friday we had a Halloween party and it just seemed like the right time. I wanted orange and obviously the flavor was orange… It turned out really pretty! I didn't make popcorn balls out of it but as I was making it I could see how easy it would be just to simply make them into popcorn balls.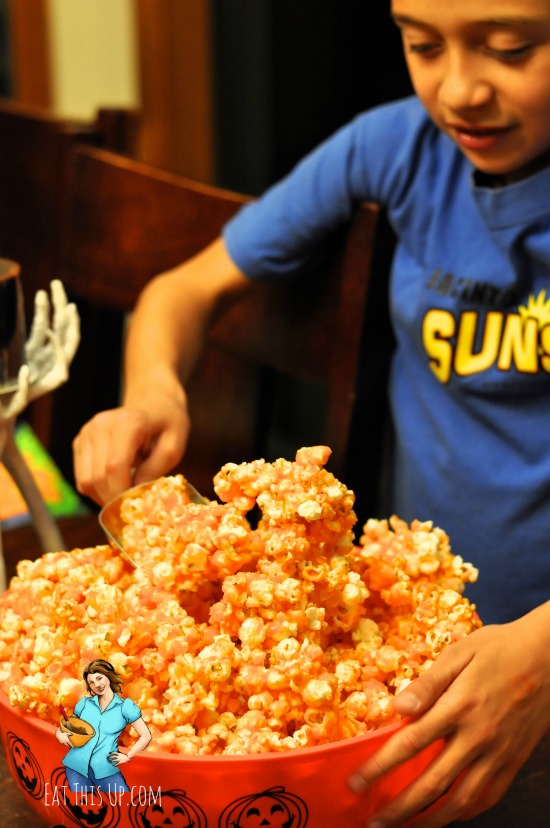 Jello Popcorn Recipe
Author:
Tiffany Ivanovsky
Prep time:
Cook time:
Total time:
Easy candy coated popcorn made with Jello.
Ingredients
10 cups popped popcorn
½ cup butter
1 cup white sugar
⅓ cup Light corn syrup
1 box (4 serving) Jello
Instructions
Pop popcorn either with an air popper or in the microwave. Use the no butter kind. I did mine in an air popper.
Leave the popcorn in a large bowl.
Line a large cookie sheet with edges with wax paper or a silpat sheet.
Melt butter, sugar and Corn Syrup in a medium saucepan, then add Jello.
Bring to a bowl over medium heat stirring frequently. Once the mixture comes up to a boil. Start watching the clock for 4-5 minutes.
You want to bring the mixture to 240 or soft ball stage.
When it reaches that temp, pour syrup over pop corn and quickly stir to coat all the popcorn.
Pour the coated popcorn out on cookie sheet and bake in a preheated 200 degree oven for 45 minutes, stirring every 15 minutes. Remove from oven and let cool completely.