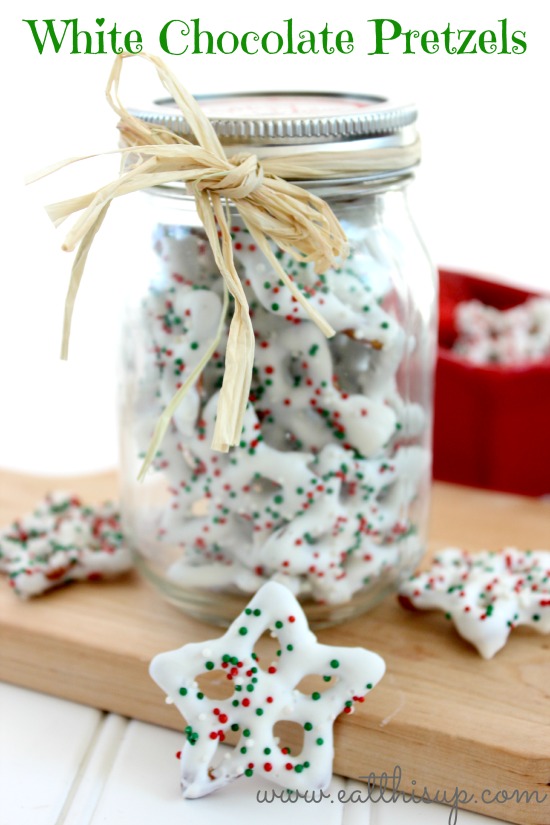 Making your own White Chocolate Pretzels is fun and rewarding. We do these in the fall each year so that we can customize them with the kids school colors.
But making them at Christmas time is something you can do together to make inexpensive Christmas gifts for friends and family.
I always pick up sprinkles when they are on sale to use for other holiday's. I grab marked down red sprinkles at Christmas to use for Valentines day. Just a suggestion to save you some money!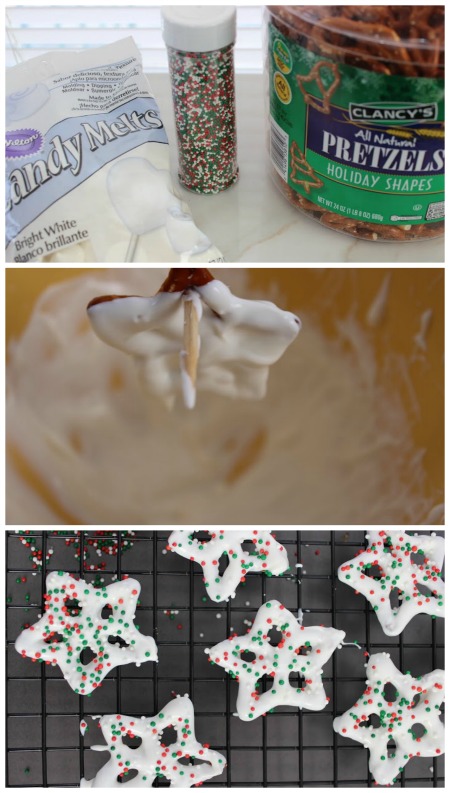 Even the kids can help with the dipping and they can absolutely help with the sprinkles! You can also go HERE and print free labels for your jars!
Make your own White Chocolate Pretzels
Author:
Tiffany Ivanovsky
Ingredients
20-30 Star Shaped Pretzels
6 oz Brilliant White Candy Melts
Red White Green Sprinkle Decorations
Instructions
Place cooling rack over a piece of wax paper
Heat white candy chips in small Bowl by microwaving for 30 seconds stirring and repeating until melted. Allow to cool for 2-3 minutes.
Dip Pretzels in white chocolate to cover completely and place on cooling rack sprinkle with decorations.
Repeat for remaining pretzels.
Allow to set before placing in jar.