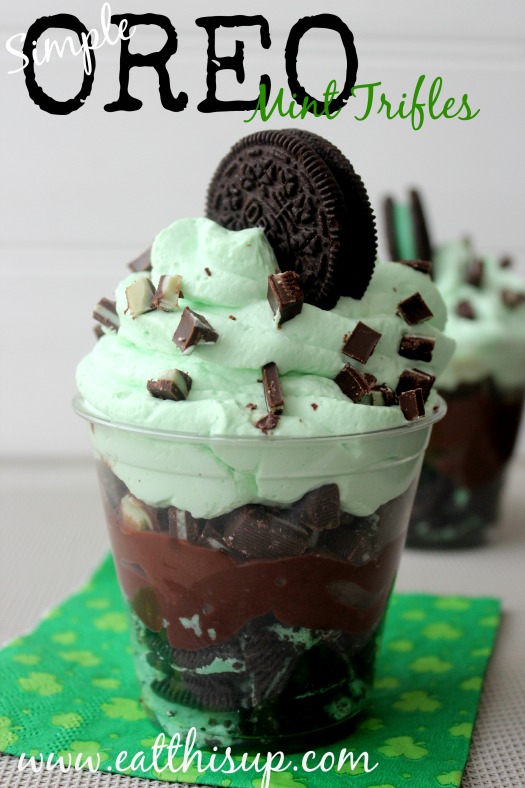 Oreo Mint Trifles are perfect for St. Patricks Day or really any other day and can be changed up for any occasion. You can also use regular Oreos and any other pudding that you might happen to have on hand.
This recipe is super flexible.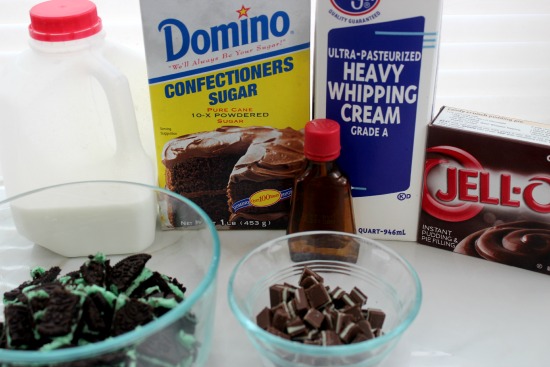 The thing that makes this recipe a bit better and not your usual pudding cup with layers, is the addition of the powered sugar to the pudding. This makes it more rich and a lot more special!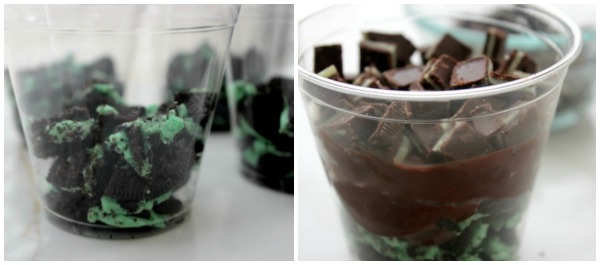 OREO Mint Trifles
Author:
Tiffany Ivanovsky
Ingredients
16 Oreo Mint Cookies
1 small package JELL-O Chocolate Pudding
2 cup cold Milk
2 cup Heavy Cream
¼ cup Powdered Sugar
1 tsp Mint Extract
Green Food Coloring
24 Andes Mints, chopped
Instructions
DIRECTIONS
Make pudding according to package directions.
Place in refrigerator.
Whip heavy cream until it begins to peak.
Add powdered sugar and continue to whip. Add mint and 6-10 drops food coloring and continue to whip until peaks form.
Place in refrigerator.
Chop 3 Oreos for each dessert and place in bottom of container.
Top with about ¼ cup chocolate pudding.
Chop 5 Andes mints for each and place on top of pudding.
Top with whipped cream mixture.
Shave remaining Andes mits on top of desserts and top with remaining Oreo cookie.