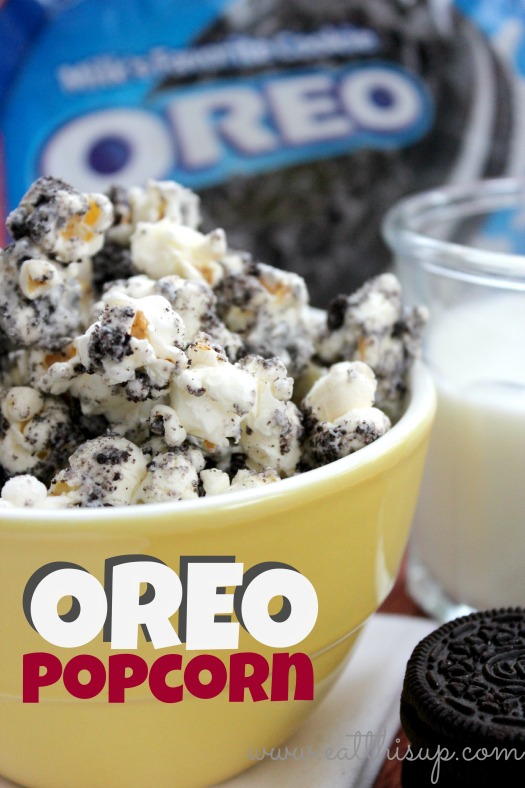 Last year I made Oreo Popcorn about every other weekend. The kids and I were completely addicted. This "recipe" is only 3 ingredients and so super easy. And they are usually the things available in a Food Lion Weekly Ad. Or you can also find them on an IGA Catalogue.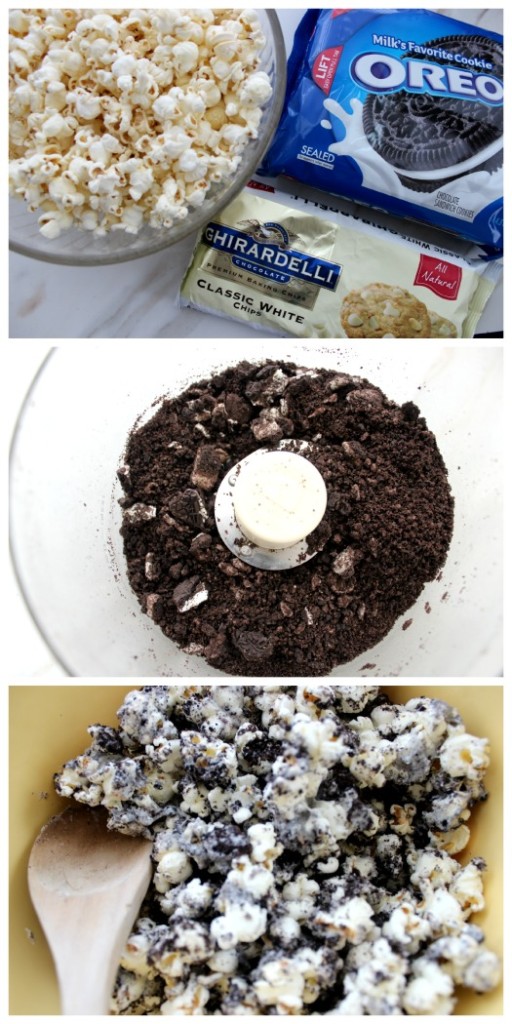 In this batch we used white chocolate chips. You can also use almond bark found at your grocery store or Walmart. Just chop it up and follow the same melting instructions.
With Valentines Day coming up this is an awesome recipe to make a few batches and put them in a cute Valentines bag or container.
I made a few different white chocolate popcorn snacks you can check those out HERE and a Valentines Day one HERE.
Oreo Popcorn
Author:
Tiffany Ivanovsky
Ingredients
12 Oreo cookies
11 oz White Chocolate Chips
5 cup popped Popcorn
Instructions
Place Oreos in food processor and pulse several times to finely chop (do not reduce them to dust).
Melt chocolate by heating in microwave for 30 seconds then stirring and repeating until smooth and melted.
Put popcorn in a large bowl.
Pour chocolate over popcorn and mix to coat evenly.
Sprinkle cookie pieces over popcorn and mix to coat evenly.
Allow to cool and serve.