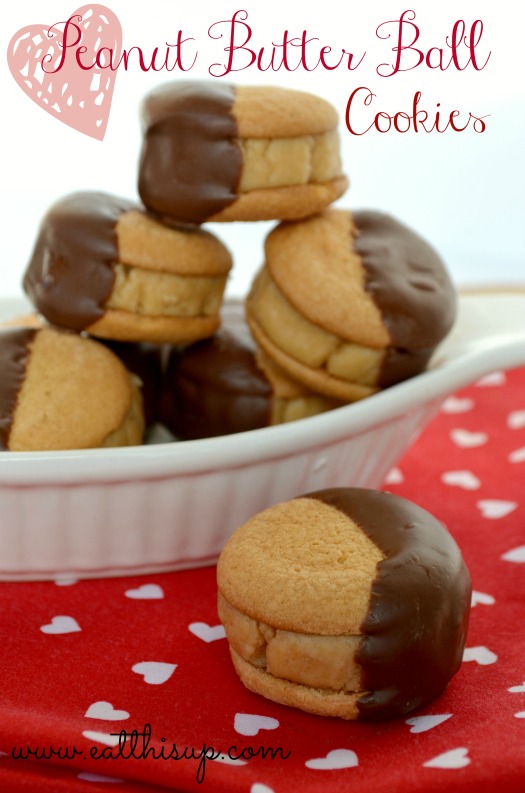 This Peanut Butter Ball Cookie recipe reminds me of one the Girl Scout cookies you can buy. I think that is why I like it so much.
Again, it is a super easy recipe that the kids can help make, but fancied up with a little chocolate garnish. You are going to use Vanilla Wafers as the cookie and make the filling.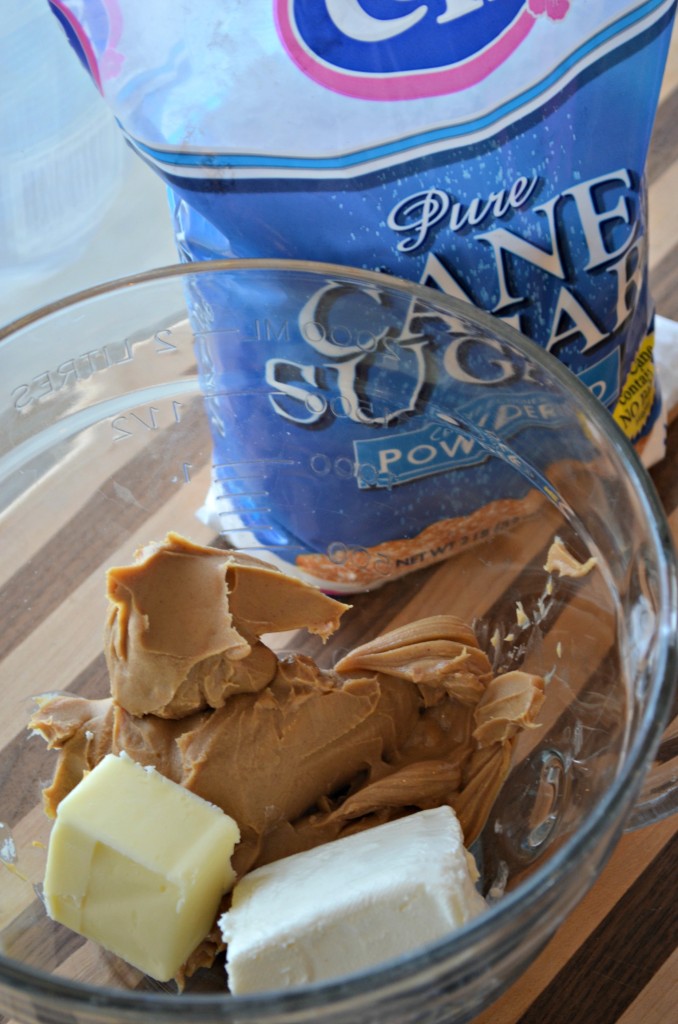 The filling is a simple, peanut butter, butter and cream cheese and powdered sugar.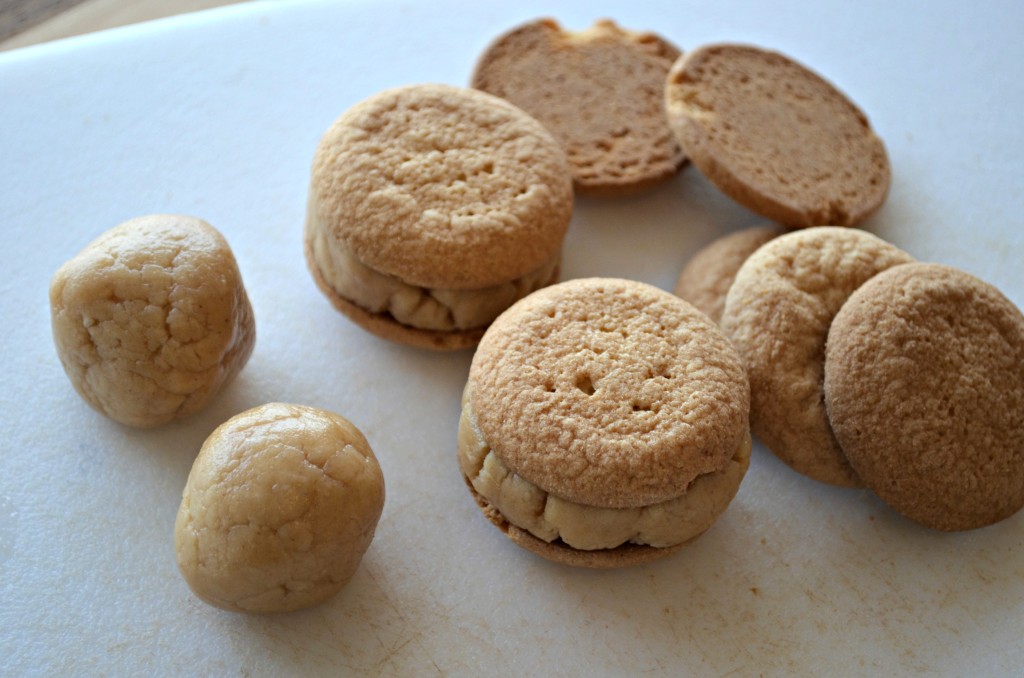 Once you make the filling and let it sit in the fridge, you will be making little balls out of it to sandwich in-between the wafers.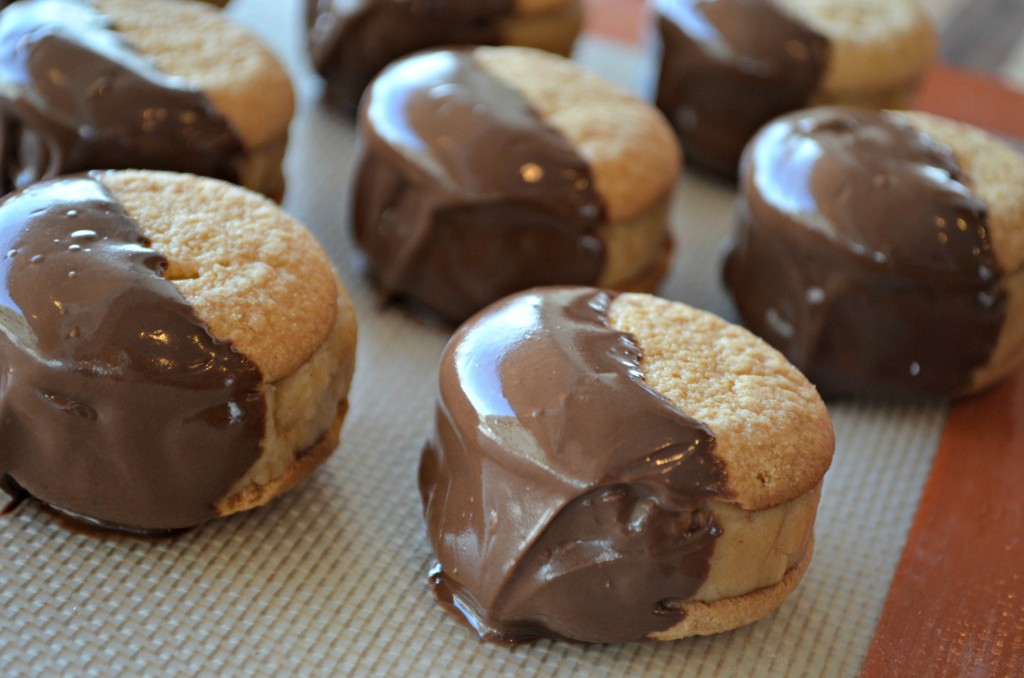 Then you will be dipping the edge in chocolate and letting it harden. Super simple, no baking involved! These make  really nice presentation!
Peanut Butter Ball Cookies
Author:
Tiffany Ivanovsky
Ingredients
1 cup Peanut Butter
4 oz cream cheese softened
2 tablespoon butter (at room temperature)
2 cups powdered sugar
1 box Nilla Waffer cookies
1 cup chocolate chips (melted for dipping)
Instructions
To make the peanut butter ball filling, mix together peanut butter, cream cheese and butter. Once well blended, stir in the powdered sugar one cup at a time. It should form a soft dough, if the dough is to sticky to work with add another ½ cup of powdered sugar or set in refrigerator, as it cools the dough will become more firm. Take out 1 spoonful at a time and roll into 1 inch balls. Sandwich those balls in between two waffer cookies.
Melt Chocolate chips, and dip half the cookie in the melted chocolate. Place on foil or nonstick baking mat and allow chocolate to harden.