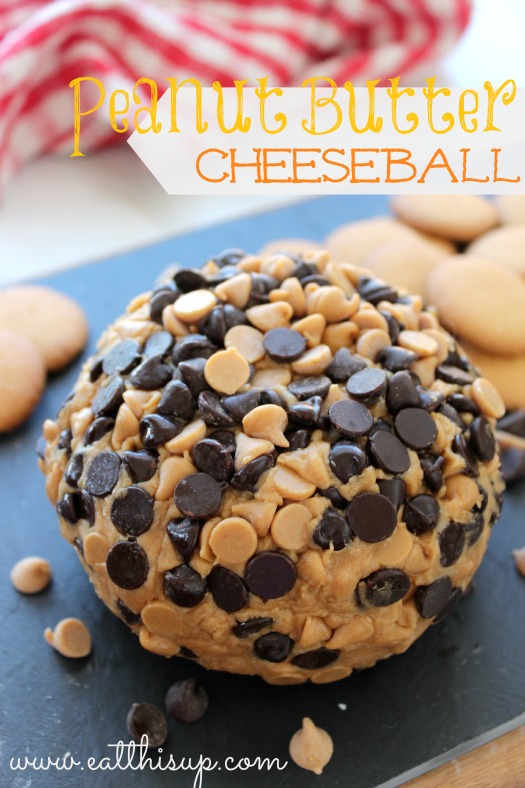 Have you made a Peanut Butter Cheese Ball? They are soooooo yummy and so easy to make once you make one, you will bring/make them to all your get togethers!
This is so simple the kids will make these when they have friends over. There is no cooking involved and with the exception of the peanut butter chips I always have everything on hand.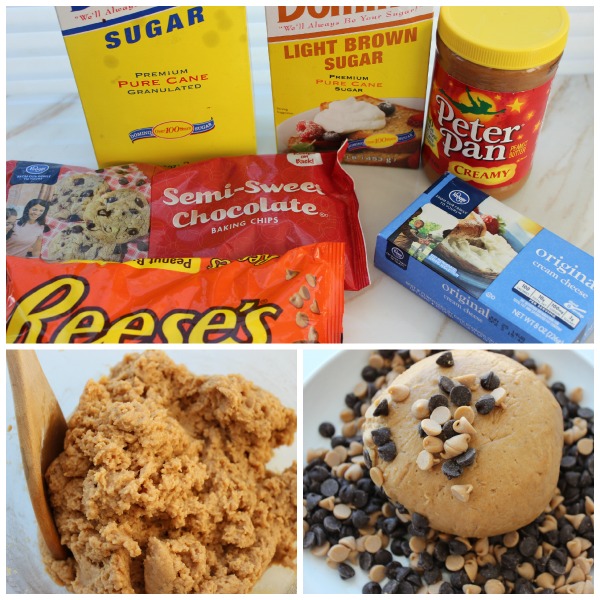 The kids mix it all in the mixer. I usually have to help them form a good shaped ball by rolling it a bit in the plastic wrap. *IF* you do not want to make a ball you do not have to. You can even serve this in a regular bowl and sprinkle the chips on top OR mix them in. The ball is much prettier presentation, I think!
We love to eat or serve this with vanilla wafers, pretzels, graham crackers, and more!
Peanut Butter Cheese Ball
Author:
Tiffany Ivanovsky
Ingredients
8 oz Cream Cheese softened
1 cup Powdered Sugar
¾ cup Peanut Butter
¼ cup Brown Sugar
½ cup Chocolate Chips
½ cup Peanut Butter Chips
Instructions
In your mixing bowl, combine everything but the chips, and beat until blended.
Place mixture onto a large piece of plastic wrap and twist to form a ball.
Freeze for 1 hour until it holds its shape.
Pour peanut butter and chocolate chips into a shallow dish.
Unwrap ball and roll it in chips to completely cover.
Place on plate, cover and freeze for several hours to firm.
Serve with vanilla wafer, graham cracker sticks, etc.