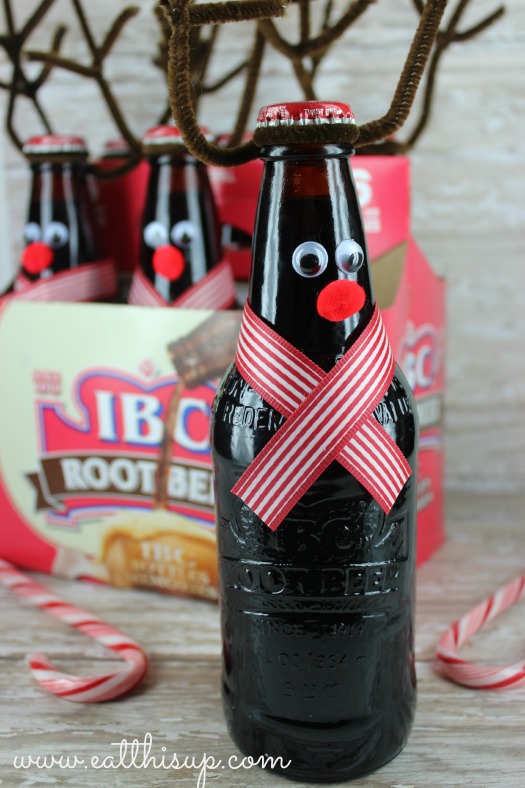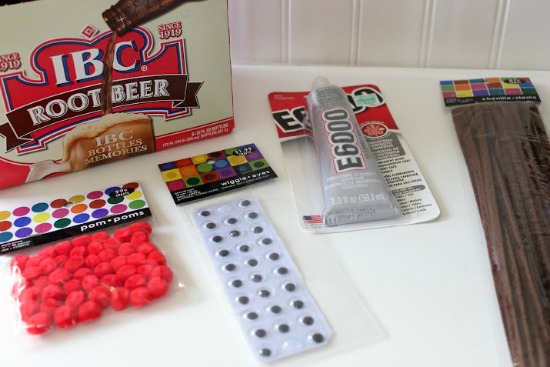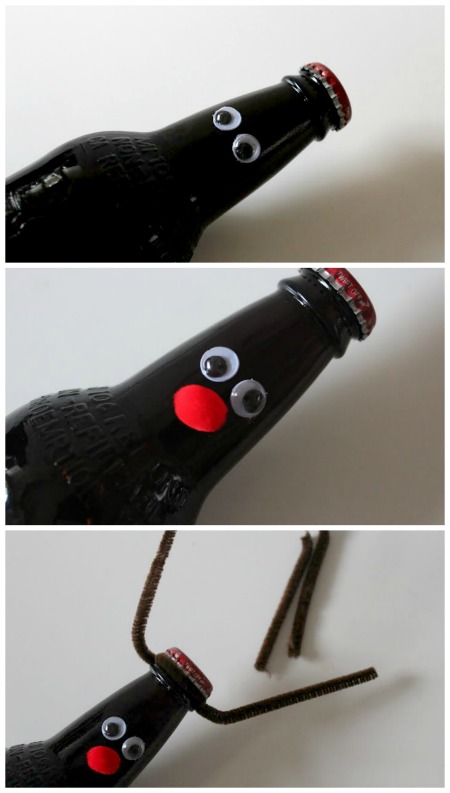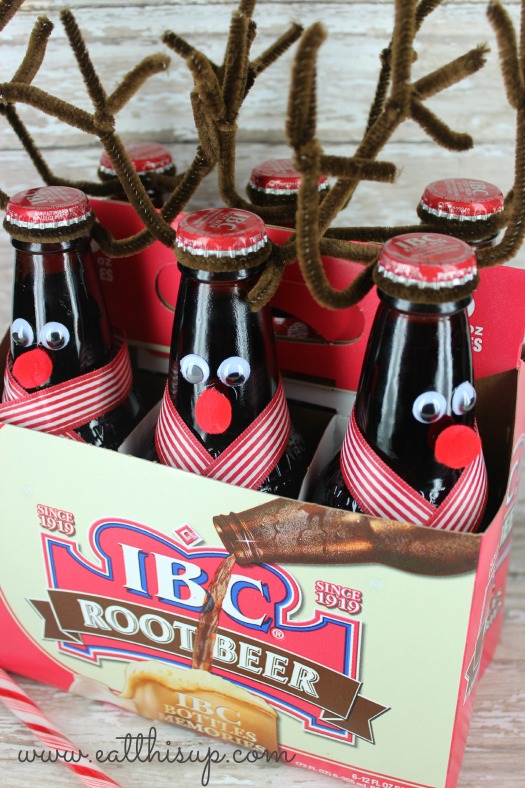 Rootbeer Reindeer Gifts
Author:
Tiffany Ivanovsky
Fun gift for the Holiday's
Ingredients
6 Pack Bottled Root Beer
12 Wiggly Eyes
6 Red Pom Poms (1/4″)
9 Brown Pipe Cleaners
Ribbon for Scarves (optional)
Glue (either E6000 or Hot Glue)
Instructions
Glue eyes on bottle neck.
Glue red pom pom nose just below eyes.
Take 3 pipe cleaners and cut them in half, then cut each of these halves in half.
Wrap a pipe cleaner just below the bottle cap and twist in the back and bring ends up to make main antlers.
Take one of the quarter pipe cleaners and twist it about 1¼" from end each main antler.
Repeat this process for each bottle.
If you would like, cut a piece of ribbon and wrap like a scarf around the bottle. Use a dab of glue to hold together.
NOTE: If you use the E6000, it needs to set for awhile before it will be tacky enough to stick to bottle.