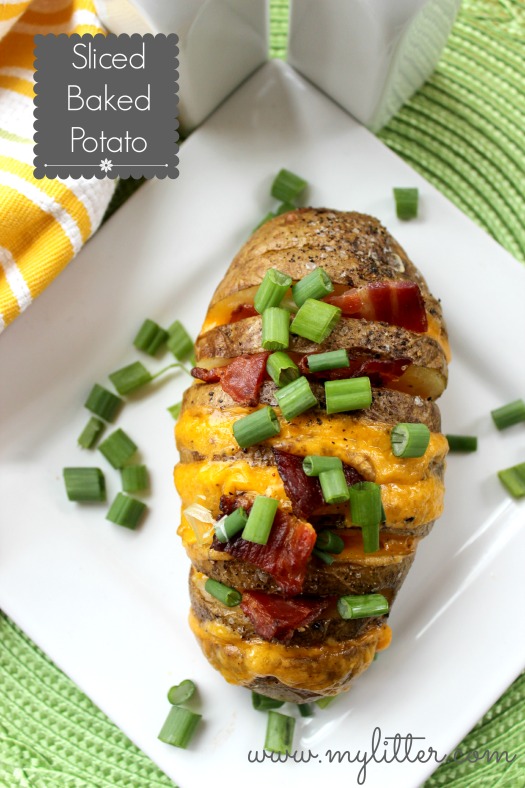 I posted this Sliced Baked Potatoes Recipe over on MyLitter today. That site was getting lonely for a recipe post! I will post the ingredients here as well. This is super simple to make, so try this for tonight!
Sliced Baked Potato
Author:
Tiffany Ivanovsky
Ingredients
4 large baking Potatoes
8 oz Cheddar Cheese
3 sliced Green Onions
1-2 tbsp Olive Oil
5 slices Bacon
Salt and Pepper to taste
Instructions
DIRECTIONS
Wash potatoes and pat dry.
Make a series of vertical slices through the width of the potatoes, going about ¾ way through the potatoes. Do not cut all the way through.
Rub potatoes down with olive oil and place on baking sheet.
Season with salt and pepper and bake at 400 for 45 minutes.
Fry bacon; drain on paper towels ad cut into small pieces.
Remove from oven and insert cheese and bacon into slices, being careful not to bust the potatoes.
Return to oven for anoth 10 minutes.
Garnish with green onion slices.