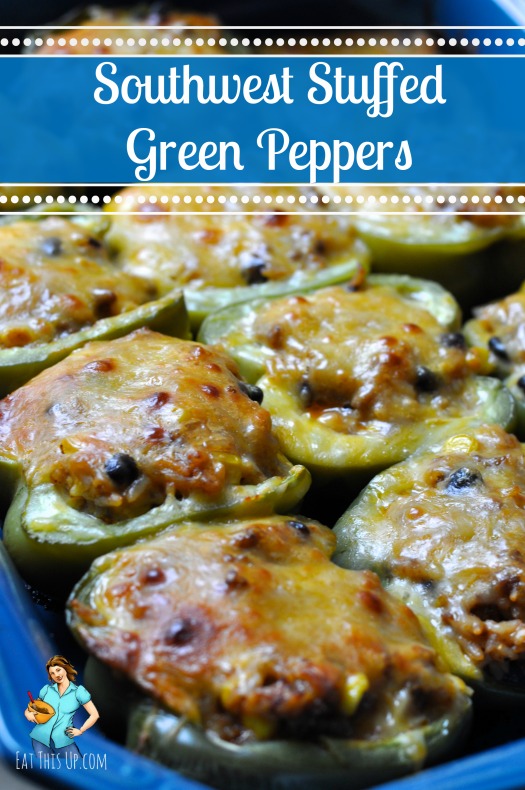 This past weekend we made a new version of our standard stuffed green pepper recipe, I am calling it Southwest Stuffed Green Peppers. Just by adding a few new ingredients it put a completely new and fun twist on an old recipe.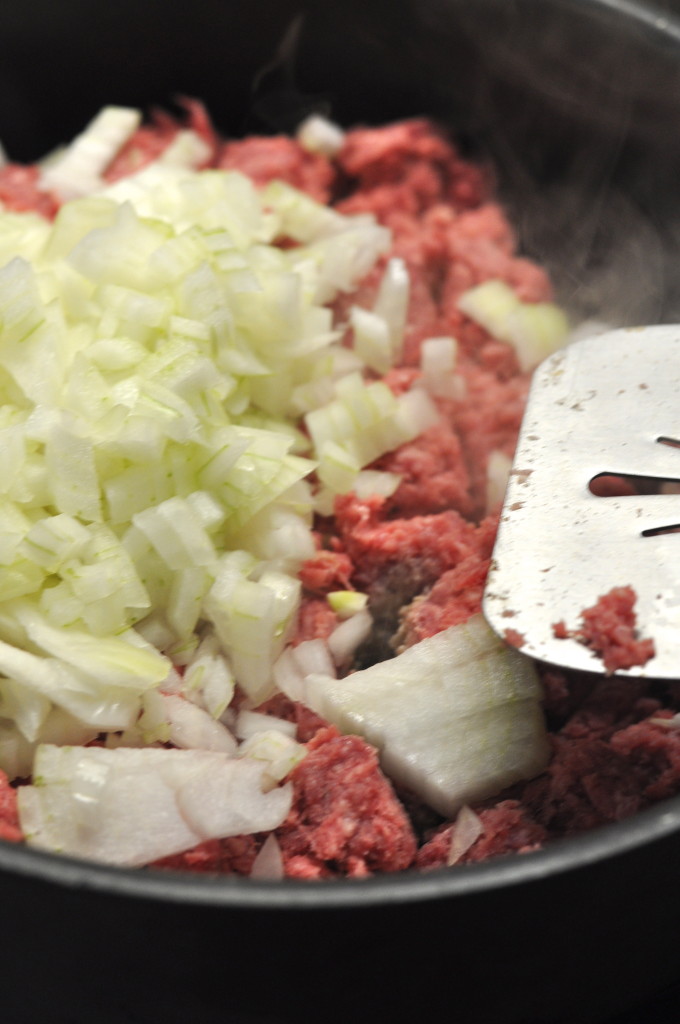 Brown your hamburger and add chopped onions to cook. I seasoned by ground beef with Lawry's while I had the chance.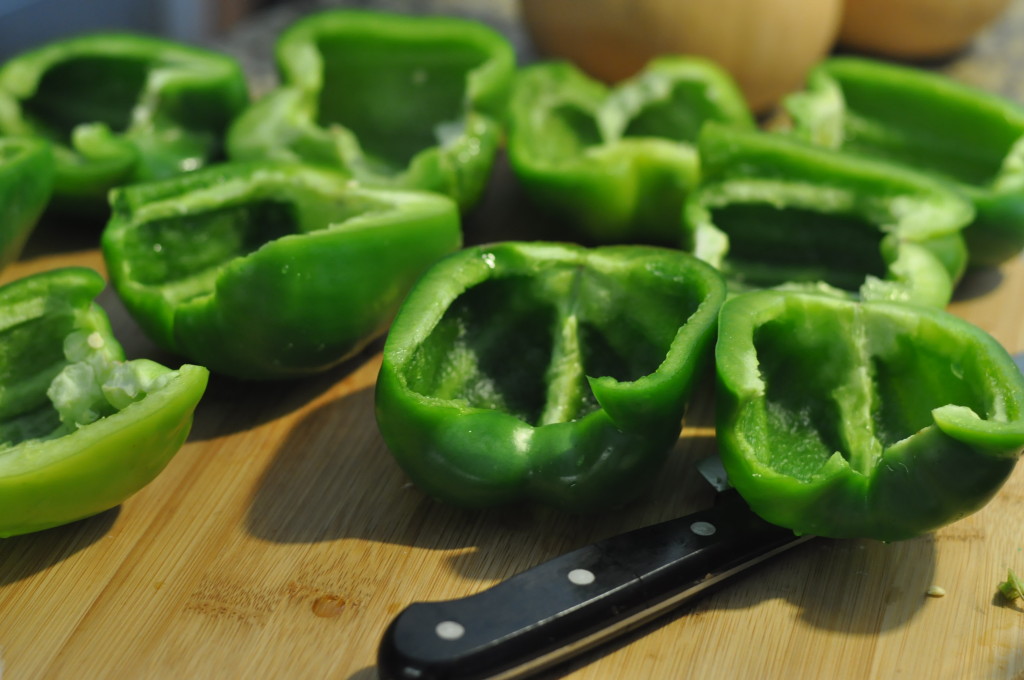 Next take the membranes out of the green pepper. You can take the tops off and fill them from the top for more filling and green pepper per serving. OR, you can slice the whole peppers in half and fill them "open faced" for a little smaller serving.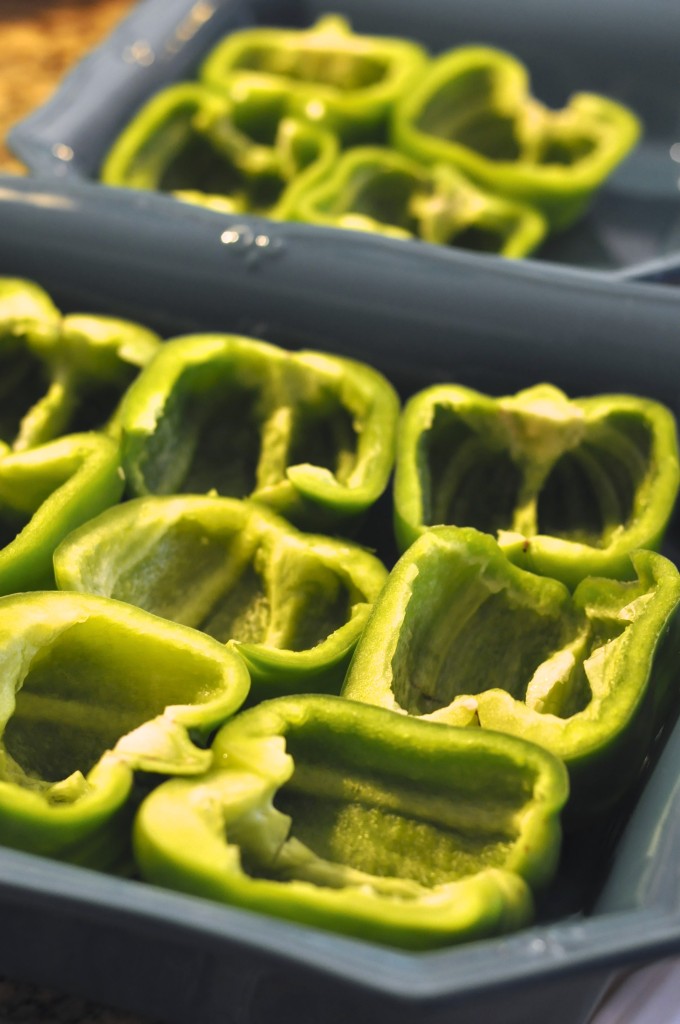 Next, arrange the green peppers in a baking dish. Then add all the ingredients to the ground beef mixture. This mixture alone is really yummy, I have sent it to school for lunch with my kids and they even like it cold. Weird huh?!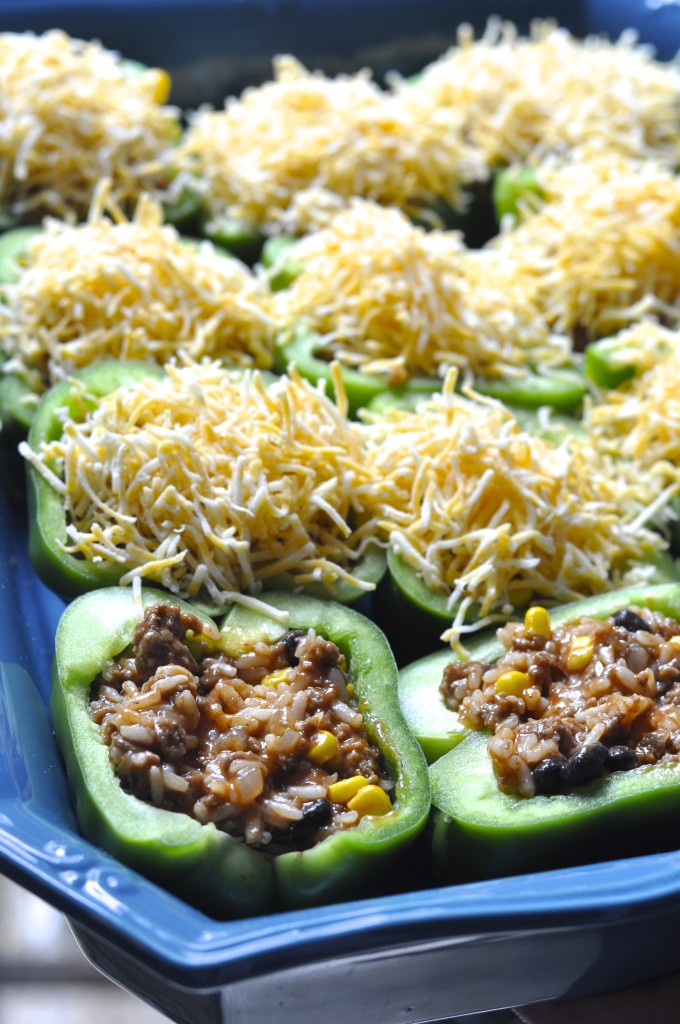 Fill the green peppers and top with cheese!
Southwest Stuffed Green Peppers
Author:
Tiffany Ivanovsky
Prep time:
Cook time:
Total time:
Ingredients
1 pound ground beef
½ cup uncooked long grain white rice
1 cup water
6 green bell peppers
2 (8 ounce) cans tomato SOUP
1 Can Black Beans
1 Can Corn (Drained)
1 tablespoon Worcestershire sauce
¼ teaspoon garlic powder
¼ teaspoon onion powder
salt and pepper to taste
1 teaspoon Cayenne Pepper
2 cups shredded cheddar cheese
Instructions
Preheat oven to 350 degrees F (175 degrees C).
Place the rice and water in a saucepan, and bring to a boil. Reduce heat, cover, and cook 20 minutes. In a skillet over medium heat, cook the beef until evenly browned.
Remove and discard the tops, seeds, and membranes of the bell peppers. Arrange peppers in a baking dish with the hollowed sides facing upward. (Slice the bottoms of the peppers if necessary so that they will stand upright.)
In a bowl, mix the browned beef, cooked rice, 1 can tomato sauce, Worcestershire sauce, garlic powder, onion powder, salt, and pepper. Spoon an equal amount of the mixture into each hollowed pepper. Mix the remaining tomato sauce and cayenne pepper in a bowl, and pour over the stuffed peppers.
Top with shredded cheese.
Bake 1 hour in the preheated oven, basting with sauce every 15 minutes, until the peppers are tender.