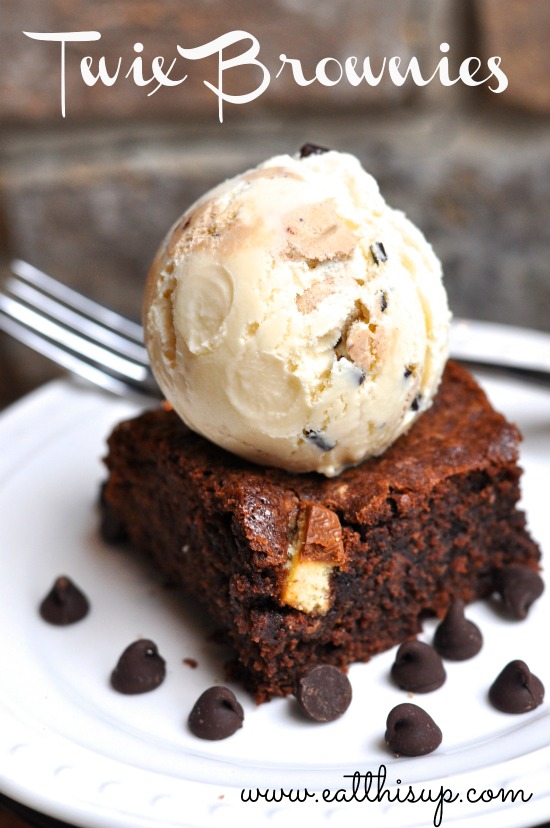 Ok so this is a little embarrassing posting my Twix Brownies recipe, because it is a box brownie mix and some wrapped chocolate candy. Because it isn't really a recipe, but maybe instructions?
Basically follow a recipe on a box of brownies. Or get totally crazy and make some brownies from scratch.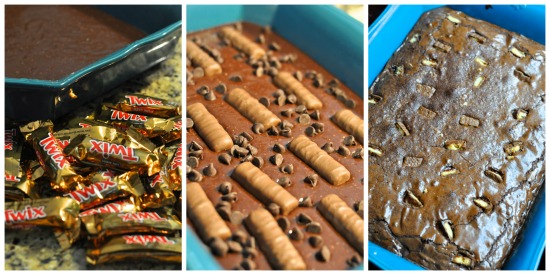 Pour half the brownie batter into a pan. Unwrap Twix bars and place them in the batter. I added chocolate chips just because I was feeling a little wild. 🙂 You could also add nuts if you wanted.
Then pour the remaining batter over the Twix bars and bake. You can top with a few chopped up Twix bars if you want or add them all in the batter. Obviously you can use ANY wrapped candy bar!
Photo on top: Husband says something is missing…
Photo on bottom: Everything complete! Missing item was Hershey's syrup!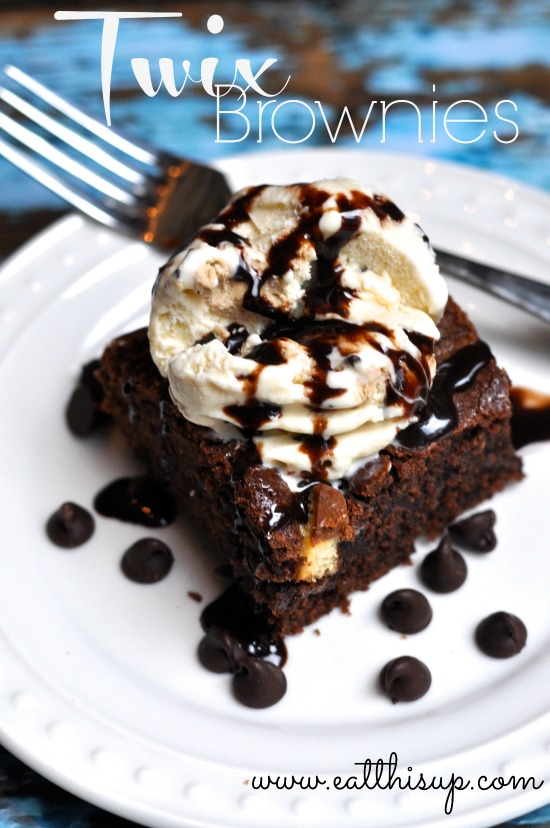 P.S. The Blue Bell Cookie Dough ice cream is NOT optional!